About Us
Blochairn Housing Association is a community owned housing association in the Royston area to the north east of Glasgow City Centre.
The Association is controlled by a Management Committee of local residents who are unpaid volunteers.
Between 1991 and 1993 the Association bought 231 houses from Glasgow City Council. Most of these houses have been improved to a high standard. Some were demolished to make way for new build development. The work was paid for through a combination of Housing Association Grant and private finance. The original development programme was completed in 2002. In 2011 a new build development on Blochairn Road added 70 houses for rent and 31 for sale through Shared Equity.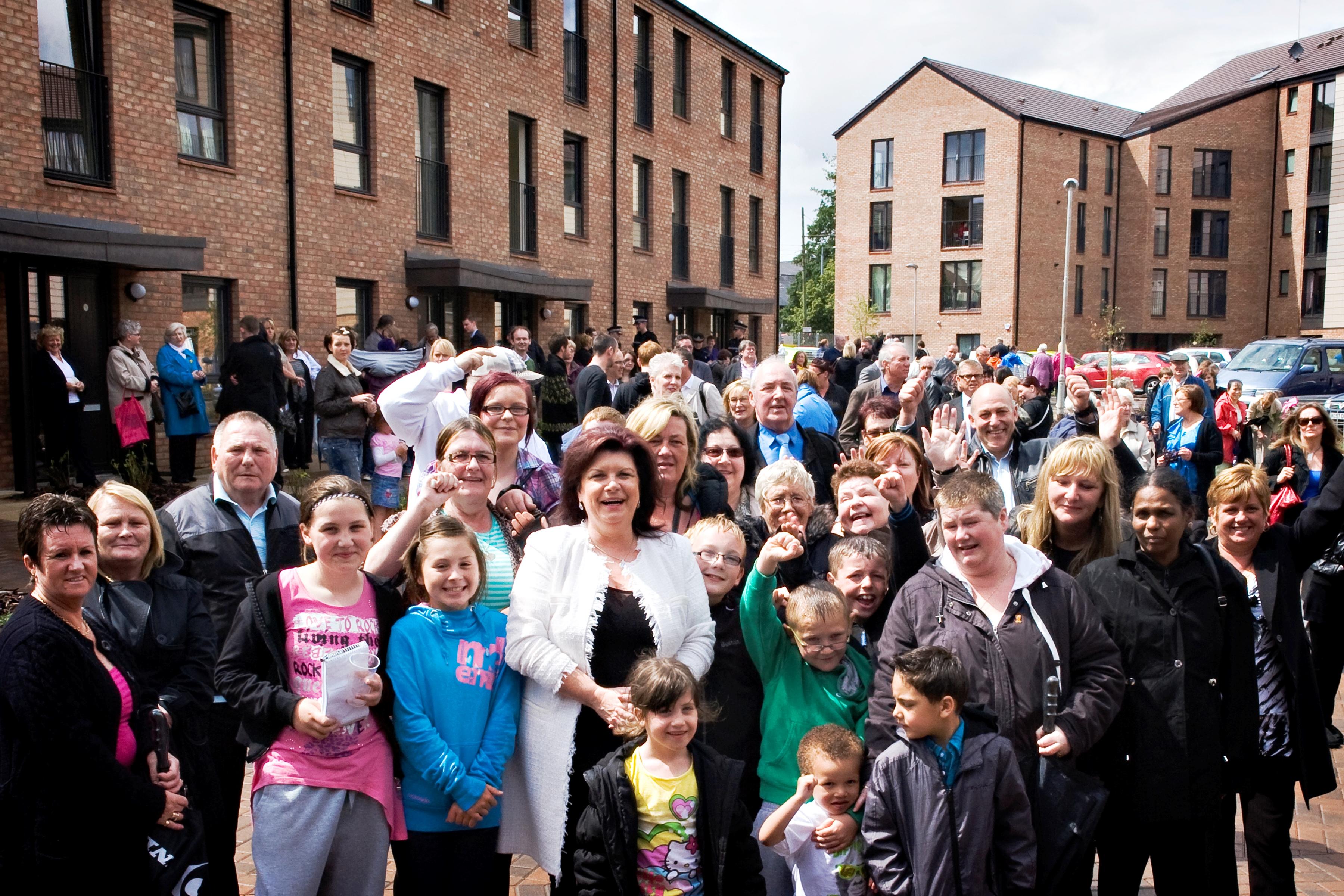 We now own 292 houses for rent and factor 33 houses for owners.
Modernising and building houses has been to a high standard but the Association's long term success rests on providing a first class management and maintenance service. Involving the local community is vital to make sure the Association is successful in the long term and to maintain and protect the investment of public funds in the regeneration of the area.
Our philosophy and culture is to seek continuous improvement, involving everyone - Management Committee, staff and residents - in the ongoing development and improvement of the organisation.
Together we seek to create a place where people want to live and are proud to say they come from.